IPL 2023: Rajat Patidar's Absence Exposed RCB's Batting, Says Tom Moody
Former Australian cricketer Tom Moody believes that the absence of Rajat Patidar exposed Royal Challengers Bangalore's (RCB) batting and had put an enormous amount of pressure on their 'Big Three' -- Virat Kohli, Glenn Maxwell and Faf du Plessis during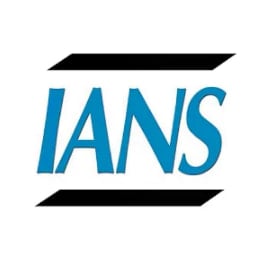 Former Australian cricketer Tom Moody believes that the absence of Rajat Patidar exposed Royal Challengers Bangalore's (RCB) batting and had put an enormous amount of pressure on their 'Big Three' -- Virat Kohli, Glenn Maxwell and Faf du Plessis during the IPL 2023 season.
Patidar did not feature in RCB's first game of the season due to heel injury and later ruled out of the tournament owing to the same.
Trending

Speaking on ESPNCricinfo, Moody highlighted how Kohli, Maxwell, and Faf handled the immense pressure caused by Patidar's absence remarkably well and performed admirably. But the team struggled to identify a suitable player for the vacant batting position throughout the tournament.
"RCB was challenged right from the beginning of the tournament when Patidar was made unavailable, the key figure at number three. It exposed their batting and put an enormous amount of pressure on their big three.
"The absence of Patidar did put a huge amount of pressure on Kohli, Maxwell and Faf, but they absorbed that pressure and played particularly well. But still, you need more than three batters in your top order striking regularly. It also seemed to be a lot of moving chairs, with regards to who was given an opportunity to bat in that free position," Moody said.
The Australian emphasised the lack of sufficient firepower in Bangalore's middle order. And also pointed out that Dinesh Karthik, who had played a key role as a finisher for his franchise last year, failed to make a notable impact as a finisher.
Karthik had a forgettable tournament and he finished with 140 runs from 13 innings at an average of 11.66.
"The other aspect of their batting was that they didn't seem to have the power or the finishers down the order at six and seven, which a lot of teams have had. DK has done that successfully in the past, but he didn't have a season like he has done in the recent past," Moody said.
The former Sunrisers Hyderabad (SRH) coach Moody went on to say that RCB will not be able to win IPL if they persistently depend on specific players, insisting that it is always a team effort that wins tournaments.
"You can't just rely on a handful of individuals to win a tournament. It is teams that win tournaments. You get individuals that will win games, it is a classic sort of cliche. That is a perfect example of where RCB are at. They had a few individuals that could step up and blow a game away. But they had too many missing parts," he said.
Following their loss to the Gujarat Titans in their last league game, RCB managed to accumulate only 14 points, while Mumbai Indians secured a place in the playoffs by defeating Sunrisers Hyderabad on the final day of the league stage, surpassing Bangalore in the standings.