IPL 2023: High-Profile Pullouts Due To Injuries Cast A Shadow On IPL 2023
The Indian Premier League (IPL) is known for its thrill, excitement and high-intensity matches and it is no surprise that injuries are a common occurrence. In IPL 2023, there have been a number of high-profile players who have been sidelined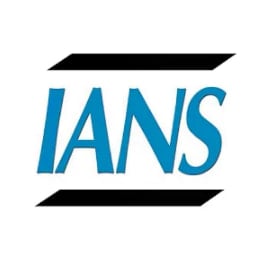 Injuries Cast A Shadow On IPL 2023 Players: The Indian Premier League (IPL) is known for its thrill, excitement and high-intensity matches and it is no surprise that injuries are a common occurrence. In IPL 2023, there have been a number of high-profile players who have been sidelined due to injury.
Injuries of star bowlers like Jasprit Bumrah and Jofra Archer, as well as top batters, including KL Rahul and Shreyas Iyer, have left a mark on this season's IPL so far.
Trending

Let's dive deeper into list of top injured players who missed the entire season or left the lucrative league mid-way through the season.
Kane Williamson (Gujarat Titans)
New Zealand captain, Williamson suffered an ACL injury on his right knee while attempting to take a catch during Gujarat Titans' match against Chennai Super Kings at the Narendra Modi Stadium in Ahmedabad in the curtain raiser.
He returned home from India on crutches and subsequently underwent surgery, which was deemed a success.
Williamson possesses technical strength and has excellent cricketing intellect. Having him on the field would have been beneficial for skipper Hardik Pandya. The Kiwi player could offer a unique perspective during the game, possesses reliable catching skills, and is a true team player.
Reece Topley (Royal Challengers Bangalore)
England's speedster bowler Reece Topley, was signed up by RCB for Rs 1.9 crore, ruled out of IPL 2023 after dislocating his right shoulder during Royal Challengers Bangalore's tournament opener against Mumbai Indians on April 2.
Topley had figures of 1/14 from his two overs on his IPL debut. But he suffered a right shoulder dislocation while making a diving stop in the field and left the ground immediately.
Washington Sundar (Sunrisers Hyderabad)
In what came as a huge blow for Sunrisers Hyderabad, Washington Sundar was ruled out of IPL 2023 after suffering a hamstring injury.
The all-rounder had an ordinary start of his IPL 2023 campaign as he failed to make a significant contribution with his batting as well bowling skills, going wicketless in the first six games.
However, Sundar regained his rhythm in the match against Delhi Capitals, claiming three wickets in an over for returns of 3 for 24. The 24-year-old was quite handy with the bat as he scored a brisk 15-ball 24 not out, he got injured right after the match.
KL Rahul (Lucknow Super Giants)
India opener and Lucknow Super Giants (LSG) skipper sustained serious thigh injury during his team's match against Royal Challengers Bangalore.
On May 1, Rahul got injured while quickly clutching his right thigh and then limping from the field while chasing the ball to stop a boundary in the second over. He came out to bat at number eleven, unable to run and score a run off three balls he faced as Lucknow lost by 18 runs.
In IPL 2023, Rahul made 274 runs at an average of 34.25, including two half-centuries.
Later, Rahul underwent a surgery on his right thigh, thus ruling him out of the remainder of IPL 2023 and India's squad for the World Test Championship final, set to be held next month against Australia in London.
Kyle Jamieson (Chennai Super Kings)
New Zealand fast bowler, was snapped up by Chennai Super Kings for Rs 1 crore, missed this action due to an injured back.
Jamieson's back stress fracture was a reoccurrence of the injury that ruled him out of the England Test tour last year in June. However, the Kiwi paceman was on a comeback trail prior to IPL 2023, as he has returned to play at the domestic circuit as well as a New Zealand XI warm-up match against England in Hamilton.
But, in February this year, the BlackCaps head coach Gary Stead said Jamieson had to undergo surgery for his injured back and will be out of action for three-two four months.
Jofra Archer (Mumbai Indians)
English pacer returned home from the IPL 2023 mid-way to focus on his rehabilitation as he was recovering from right elbow surgery.
The paceman has played five for MI this season and has struggled to make an impact, taking two wickets and conceding 9.50 runs per over.
The 28-year-old was dealing with his elbow and made his return to international cricket earlier this year after a lengthy injury lay-off. He did feature in Mumbai's opening game of the season before being sidelined for the next four games due to soreness in his elbow.
The injury ensured that he kept being in and out of the playing XI and also forced him to fly to Belgium for minor surgery.
Jasprit Bumrah (Mumbai Indians)
Bumrah has been out of competitive cricket since late September last year due to a back injury, when he pulled out of the home T20Is against South Africa and subsequently missed the Men's T20 World Cup in Australia. He had also missed the Asia Cup held last year in the UAE.
After making a recovery, the pacer attempted a comeback in January this year for the ODI series against Sri Lanka. But, Bumrah was withdrawn on the eve of the ODI series opener at Guwahati, with the BCCI citing the need for him to build bowling resilience, and calling the decision as a precautionary measure.
In early March this year, the Indian pacer underwent surgery in New Zealand on his lower back and was advised to start a six-week rehab, thus ruled out of the IPL 2023.
Shreyas Iyer (Kolkata Knight Riders)
Shreyas Iyer sustained a lower back injury during the India-Australia series and since then hasn't stepped onto the cricket field.
He has been struggling with lower back issues since the Bangladesh series in December last year. He was subsequently ruled out of the home series against Sri Lanka and the opening Test of the Border-Gavaskar series.
Iyer made a comeback and featured in two Tests against Australia, however, he did not come out to bat in the final Test and was ruled out of the match.
Later, star batter was ruled out of the IPL 2023 and the WTC final, due to a recurring lower back issue and underwent surgery for the same last month.
Also Read: IPL 2023 Points Table
These are just a few of the top major players who have been injured in IPL 2023. Injuries are a part of the game, and it is unfortunate that so many key players have been sidelined. However, the IPL is a tough competition, and teams will need to find ways to overcome these injuries if they want to be successful.
Advertisement