Stats: Top 5 Highest Batting Partnerships In IND vs AUS Tests
Here are the top 5 highest batting partnerships in IND vs AUS Tests since 2010.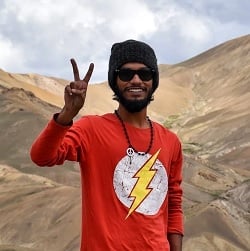 IND vs AUS: Team India are set to host Australia in the prestigious 4-match Border Gavaskar Trophy. The result of this series will heavily contribute in deciding the WTC Finalists. While Australia have more or less confirmed their WTC final spot, India are still in the hunt and would have to register a dominating win to make it to their second consecutive WTC Finals.
With the Indian pitches traditionally being helpful for batting, the batters from both sides would shoulder a huge responsibility. Whenever batters get together to build a huge partnership, their team gets an upper hand in the match.
Trending

Here are the top 5 highest batting partnerships in IND vs AUS Tests since 2010.
---
#5. Shikhar Dhawan & Murali Vijay (289 runs)
After Australia posted 408 runs in the first innings in the 3rd Test in Mohali in 2013, team India needed to attain a first-inning lead. Openers Murali Vijay and Shikhar Dhawan stepped up as the two batters added 289 runs for the first wicket. Shikhar Dhawan's dismissal on 187 runs marked the end of the partnership, while Murali Vijay scored 153 runs.
---
#4. Sachin Tendulkar & Murali Vijay (308 runs)
In the 2nd Test at Bangalore in 2010, Australia got off to a strong start as they posted 478 runs in the first innings. In reply, India lost Virender Sehwag and Rahul Dravid for just 38 runs. However, Sachin Tendulkar and opener Murali Vijay got together and these two added 308 runs for the 3rd wicket. Vijay scored 139 runs while Tendulkar went on to accumulate 214 runs as India got to a total of 495 runs.
---
#3. Michael Clarke & Michael Hussey (334* runs)
After Australian bowlers bowled out India for 191 runs, the Australian batters wreaked havoc on Indian bowlers in the 2nd Test in Sydney in 2012. Michael Clarke scored an unbeaten 329 runs while Michael Hussey scored 150* runs as the two Michaels etched an unbroken partnership of 334 runs for the 5th wicket. Australia declared their inning on 659/4 and went on to win the match by an inning and 68 runs.
---
#2. Cheteshwar Pujara & Murali Vijay (370 runs)
After Australia declared their first inning on 237/9 in the 2nd Test at Hyderabad in 2013, India lost opener Virender Sehwag for just a team total of 17 runs. From thereon, Cheteshwar Pujara and Murali Vijay showed a batting masterclass as the two of them added 370 runs for the 2nd wicket. Vijay scored 167 runs while Pujara smacked 204 runs as India posted 503 runs and went on to win the match by an inning and 135 runs.
---
#1. Ricky Ponting & Michael Clarke (386 runs)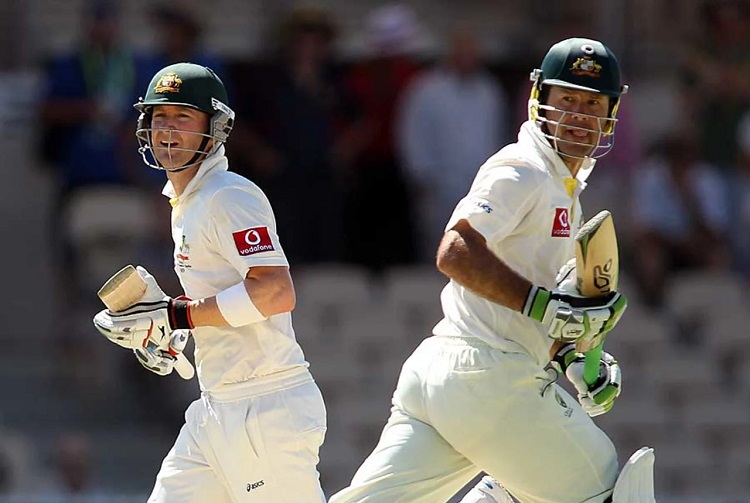 Also Read: Cricket Tales
After Australia were left reeling in the first innings at 84/3 while batting first in the 4th Test in January 2012, former captain Ricky Ponting and the captain at the time, Michael Clarke, had a responsibility to shoulder. The pair added 386 runs for the 4th wicket and eventually led to a 600+ total. Ponting scored 224 runs while Clarke scored 210 runs. Australia went on to win the match by 298 runs.