Sourav Ganguly Resigns As The President Of BCCI; Reports
Sourav Ganguly took up the role of BCCI president right after India's ODI World Cup 2019 campaign.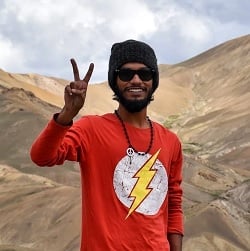 In recent developments, several reports & sources state that former Indian cricketer & captain, and current BCCI president Sourav Ganguly has resigned from his post. After taking up the post in 2019, right after India's ODI World Cup campaign.
September 2022 would have marked his 3rd year as the BCCI chief. Even though his term as the President, as well as Jay Shah's term as secretary, had been completed in 2020, Supreme Court had deferred the ruling onto the next year, which was again deferred to a later date, resulting in these officials continuing their posts.
Trending

A lot of substantial things transpired in the Indian cricket under the president-ship of Ganguly, despite the Covid-19 wreaking havoc worldwide. However, his image also received several dents in the form of Women's IPL implementation & recent fall out with former all-format Indian captain Virat Kohli.
The reports of Dada's resignation come after a cryptic tweet by Ganguly on Twitter. The tweet reads, '2022 marks the 30th year since the start of my journey with cricket in 1992. Since then, cricket has given me a lot. Most importantly, it has given me the support of all of you. I want to thank every single person who has been a part of the journey, supported me, and helped me reach where I am today. Today, I am planning to start something that I feel will probably help a lot of people. I hope you continue your support as I enter this chapter of my life.'
June 1, 2022
Also Read: Scorecard
In the recently concluded IPL 2022, Sourav Ganguly along with Jay Shah unveiled the largest cricket jersey in the finals and claimed a Guinness World Record. The jersey had the logos of all 10 franchises which competed in the 15th edition of the Indian Premier League.