Sandeep Sharma - The Unsung Hero Of IPL
Indian Premier League(IPL) has given a great platform for young and domestic players to grow and learn for the past 13 years. Every new season, a new player comes on the stage and makes himself visible to the cricketing world.
Two such new players made their debut in IPL back in the 2013 season. One was Jasprit Bumrah, and the other was Sandeep Sharma. Bumrah, a young 19-year old fast bowler with unorthodox action, instantly took the limelight in his debut match against Royal Challengers Bangalore(RCB). He picked up three wickets in that match of Virat Kohli, Mayank Agarwal, and Karun Nair. Though he played only two games in that season, he made sure everybody remembers him for a long time to come.
Also Read: Rahane's Presence Allows Me To Play Freely: Dhawan

Sandeep Sharma, a 19-year old swing bowler, made his debut for Kings XI Punjab(KXIP) and took three wickets as well.
The two fast bowlers then took off on a very different journey. Sandeep Sharma had an impressive start to his career and made his T20I debut for India in 2015 against Zimbabwe. It was a poor debut for him, and in the two matches he played, his figures were 1/73 in 7 overs. Sandeep never played for India again. Jasprit Bumrah made his T20I debut against Australia in Australia and never looked back.
Sandeep Sharma continued his impactful performances in IPL but Bumrah, as expected, once again took the limelight.
After several years of impactful match-winning performances, both the bowlers have now completed 100 wickets in the Indian Premier League(IPL).
Jasprit Bumrah after 90 innings, has taken 105 wickets at a strike rate of 19.4 while Sandeep Sharma, also after 90 innings, has taken 108 wickets at a slightly better strike rate of 18.6.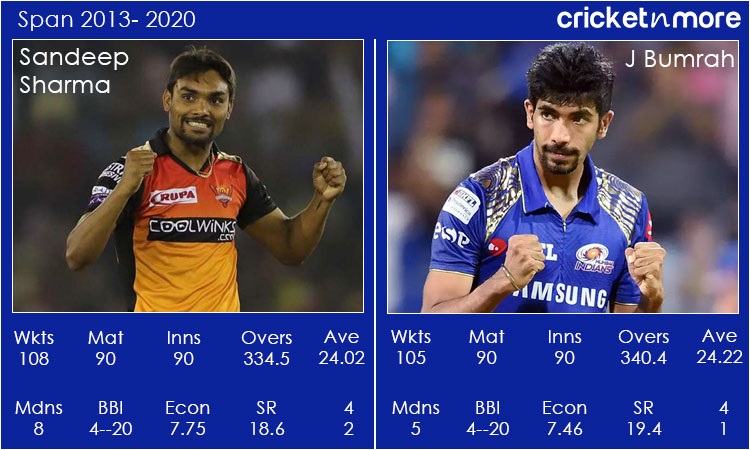 Both the bowlers have been a great asset for the respective teams they have played in, yet, only one bowler has been applauded for his performance while the other still awaits his reception. It is high time Sandeep Sharma is given the respect and recognition he deserves as a bowler.
Sandeep Sharma and Jasprit Bumrah are currently playing for Sunrisers Hyderabad and Mumbai Indians respectively. Both teams are fighting to get into the final of IPL 2020.