Salim Durani Hit Sixes On Demand - And Also Scalped Sobers, Lloyd (IANS Obituary)
Salim Durani, the debonair former Test cricketer and a pioneer of on-demand six-hitting for spectators, has many firsts associated with his name.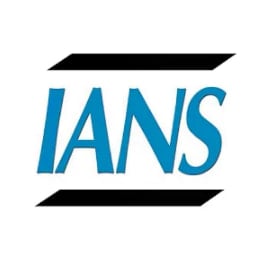 And he has a special place in the annals of Indian cricket as the hero of the country's series victory against England in 1961-62.
He also played a key role in India's maiden Test win against West Indies in 1972, taking the wicket of legendary batter Gary Sobers and of Clive Llyod, and was the first cricketer to receive the Arjuna Award. Durani is also the first and only Afghanistan-born cricketer to represent India.
Trending

The Kabul-born Durani, who played 29 Tests for India between 1960 and 1972, passed away on Sunday morning aged 88 at his house in Jamnagar, Gujarat.
A slow left-arm orthodox bowler and left-handed batsman, Durani scored 1,202 runs at an average of 25.04 hitting one century and seven half-centuries. In his 50 innings, Durani scalped 74 victims at an average of 35.42, claiming five wickets in an innings on five occasions and 10 wickets in a match once. His best wicket haul in an innings was 6/73.
But what will always stay in the minds of Durani's countless ardent fans will be his six-hitting prowess as he could despatch the ball over the boundary to that part of the stadium from which fans would make a demand for maximum runs.
In the pre-ODI and T20 cricket era, it was a unique ability which endeared Durani to fans around the cricket world.
Their rapport was such that on one occasion, spectators got so agitated about Durani being dropped that they attempted to prevent the start of the Kanpur Test in 1973, with placards and slogans that said, "No Durani, no test!"
What added to his popularity were the film star-like good looks that got him a lot of attention from female fans. He even appeared in the film 'Charitra' with Parveen Babi in 1973.
On the cricket field, Durani was instrumental in helping India win the 1961-62 series against England, claiming eight and 10 wickets in their wins at Kolkata and Chennai.
In domestic cricket, Durani represented Gujarat, Rajasthan and Saurashtra. He notched up 8,545 runs at an average of 33.37 in 170 first-class matches. His tally included 14 centuries and 45 fifties, the top score being 137 not out.
Off 28,130 balls bowled in 170 matches, Durani claimed 484 wickets at an average of 26.09, bagging 21 fifers and on two occasions, he took 10 wickets in a match. His best bowling figure in a first-class innings was 8-99.
Also Read: IPL Tales & Records