Pakistan Without Shaheen Afridi In Asia Cup Will Be A Big Setback: Wasim Akram
Afridi has 47 wickets in 40 T20I matches and picked 3-31 in his four overs to set the base for Pakistan's 10-wicket victory over India in the 2021 Men's T20 World Cup.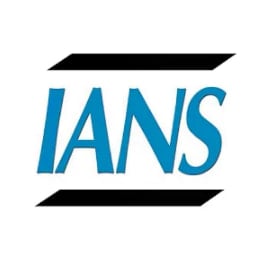 Wasim Akram, the former Pakistan captain and left-arm fast bowling legend, reckons that not having Shaheen Shah Afridi due to a right knee ligament injury for the upcoming Asia Cup is a big setback for the Babar Azam-led side.
Since his international debut in 2018, Afridi has established himself as the spearhead of Pakistan's bowling attack across all three formats of the international game. He has 47 wickets in 40 T20I matches and picked 3-31 in his four overs to set the base for Pakistan's 10-wicket victory over India in the 2021 Men's T20 World Cup.
Trending

"Shaheen Afridi will be missed a lot by the Pakistan team. He is important because of taking wickets with the new ball. In this format, if you have to restrict the opposition, it can be done by taking early wickets and that is what the does. He attacks the stumps in all formats irrespective of who the batters or opposition are."
"He is very consistent and is Pakistan's main bowler across all formats. There was huge criticism in the think-tank when he did not take a break and his load management wasn't being done. But he is only 22 and he has got a knee injury," said Akram in a press conference organised by Star Sports, the official broadcaster of Asia Cup 2022.
Afridi had sustained the right knee ligament injury during Pakistan's first Test against Sri Lanka at Galle and has been out of action ever since.
"I never got a knee injury as a fast bowler, but those who have got have said which takes time to heal and you always fear in the back of your mind that it might come back. Because if it is your front leg, the landing leg, as a bowler, then it will not be 100% fine and can't bowl really well," added Akram.
Akram, who picked 502 wickets in 356 ODIs and bowled Pakistan to victory in the 1992 Cricket World Cup final against England, further voiced his concern over Pakistan's bowling attack now becoming one-dimensional due to Afridi's absence.
"He is one of the world's top three bowlers, so his loss is a big setback for Pakistan. There is still pace in the Pakistan bowling department, no doubt. They have brought Hasnain in place of Shaheen. But they all are right-handers, there is no variation (in the absence of Shaheen's left arm pace)."
"All have pace due to the 150+ fast bowlers Pakistan have, like Naseem Shah, Shahnawaz Dahani, who is ready to play for Pakistan, Hasnain, Haris Rauf and all-rounder Mohammad Wasim. They are a good bowling attack, but all right arm and no variety as far as fast bowling is concerned."
In the batting department, Pakistan will be led by captain Babar Azam, who is in great form across all formats. Asked about the comparisons of Azam with talismanic India batter Virat Kohli, who has been in a prolonged lean patch, having not scored a century in international cricket since November 2019, Akram felt it was too early to draw any sort of correlation between the two right-handed batters.
"It (comparisons) is natural. When we played, I remember people used to compare Inzamam-ul-Haq with Rahul Dravid, and Sachin Tendulkar. Before that, it was Javed Miandad-Sunil Gavaskar, Gundappa Viswanath and Zaheer Abbas. It is only natural, like you said Babar has been very consistent in all three formats because he has got the right technique, that is why he has been so consistent."
Also Read: Scorecard
"He enjoys his batting; he gets runs and is still very hungry. He is physically fit, he is still young and of course, he is the captain for all three formats. He is a young captain; he is still learning. As far as comparisons are concerned, I think it is a bit too early for me, Babar is on the right track to be where Virat is but comparing him to Virat at this stage is a bit too early. But as I said he is on the completely right track to be one of the modern-day great."