IND vs ENG: Off-The-Field 'Doosra' Ravichandran Ashwin Lashes Out At Pitch Critics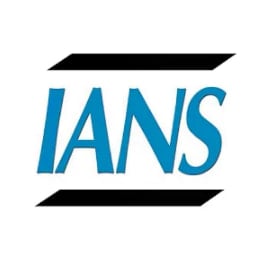 India off-spinner R Ashwin's media interaction here turned a bit bitter at one point after an English journalist asked him about the pitch and whether the cricketer thought the pitch for the third Test was good.
Ashwin called on people to stop buying the narrative of pitches that help turn from the first day not being good, from players and media abroad.
Trending

"What is a good cricket surface? The bowler was in the game. The batsman needs to bat well to get runs. There is absolutely no question about it. What makes a good surface? Who defines this? 'Seam on the first day. Bat well. Spin on the last two days' - who makes these rules? Come on, we should get over it and not create a scene over it," he responded to the English journalist.
On being asked by the same journalist what he expected in the next match, Ashwin asked the question back. The journalist responded, "A good cricket match." Ashwin then said, "That is what you should be hoping for and not the surface."
The India off-spinner reached the 400-wicket mark in the third Test which was finished in two days. Some former players like Yuvraj Singh raised questions over the pitch, although most players fell to straight deliveries.
Seeing criticism of the pitch, Ashwin wrote a sort of a cryptic tweet on Friday, "Products are sold using various marketing strategies and that is an accepted practice! We now live in an era where ideas are also being sold to us and it's a classic example of "outbound marketing", however,"
"I would like to add that buying ideas being sold to us is like telling us "you can't think on your own" and here we will teach you how to think and also help you think the way we want you to think…"
The tweet got retweeted multiple times with many unable to understand what it meant.
"I felt people didn't understand what I meant. It is very, very simple. I always wanted to talk about it at some stage. But I thought it was very, very pertinent," Ashwin explained on Saturday.
"At least [with] products at the most you can go wrong and find out after you buy them whether they are bad or good. With respect to thoughts being put across and planted across to people,"
"I find it extremely hilarious and heinous to a point where you have a thought process and you want everybody to follow that and think that [way], make it conditioning," he explained in his tweet from Friday lashing out at those who have been questioning the surface.
Win Big, Make Your Cricket Prediction Now