'Looking After Young Cricketers Will Be Important', Says Shabir Hussein Khandwawala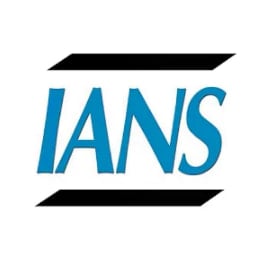 The new chief of BCCI's Anti-Corruption Unit (ACU), Shabir Hussein Khandwawala, is a former top cop of Gujarat Police with a huge interest in cricket having played and organized police tournaments at the state level.
The 70-year-old, who retired as the Director-General of Police (Gujarat) in 2010 and also served as the Director of the state's Anti-Corruption Bureau, was the first person from Gujarat to join the Indian Police Service in 1973.
Trending

Khandwawala spoke to IANS on a range of issues, including his plans to stay one step ahead of those seeking to malign the game.
Excerpts from the interview:
Q: What will be your biggest challenge? And at what level do you think corruption is more prevalent in cricket?
A: My challenge of course would be to try to eradicate corrupt practices at every level – highest or lowest, direct or indirect. The challenge for is me to completely eradicate corruption in cricket so that there is no betting or match-fixing.
Corruption can happen at any level. Even in the past, you have seen that vulnerability is everywhere and at every stage. The important thing is to look after the new players. They may not be knowing or understanding what they are up to or they may be unknowingly passing on information. The ACU has conducted small programs and presentations and told them how one can be approached.
Initially, it may look like an innocent kind of question [posed by those making corrupt approaches], but it may not be an innocent query. Sometimes there is a direct offer, sometimes it could be an indirect offer through someone. They (new players) must understand all that. So you need a good team effort. Most players are getting a good amount of money, [IPL] teams are paying them well. It is quite possible that they may impart information unknowingly, which may be used for betting etc.
Q: Will legalizing betting help?
A: Betting is not legal in our country. Even if you make it legal, directly or indirectly, betting will help promote fixing in cricket. If you legalize it, more people will get involved. And if more people get involved, it will naturally encourage fixing.
Q: Do you think that the ACU lacks manpower? There have been talks about it in the past...
A: Once I take charge [officially] and assess the situation, then only I will be able to convince the BCCI to give me more manpower. I want to make optimum use of the available manpower. We have to explore the possibility of using the sources, the informers outside the agencies who can directly or indirectly help us in the matter. Then only I will be able to say if we have sufficient manpower.
Win Big, Make Your Cricket Prediction Now