Kumar Sangakkara Becomes New Chair Of MCC World Cricket Committee; Mark Nicholas Takes Over As MCC President
Marylebone Cricket Club: Marylebone Cricket Club (MCC) announced on Monday that former Sri Lanka captain Kumar Sangakkara has become the new Chair of its World Cricket Committee, while adding that ex-Hampshire captain-turned-broadcaster Mark Nicholas will take over as the new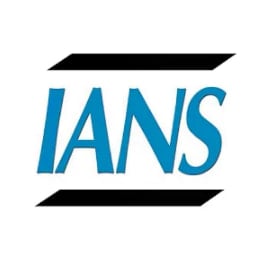 Marylebone Cricket Club: Marylebone Cricket Club (MCC) announced on Monday that former Sri Lanka captain Kumar Sangakkara has become the new Chair of its World Cricket Committee, while adding that ex-Hampshire captain-turned-broadcaster Mark Nicholas will take over as the new President of the club.
Sangakkara, who himself served as MCC President in 2021, will be replacing former England captain Mike Gatting, who had six years in the role as the Chair of the World Cricket Committee, which includes other legendary cricketers like Sourav Ganguly, Heather Knight, Justin Langer, Eoin Morgan and Graeme Smith.
Trending

Widely regarded as one of the game's greatest players, Sangakkara is Sri Lanka's highest run-getter in Tests with 12,400 runs from 134 matches and also made 14,234 runs in 404 ODIs, apart from a 2014 Men's T20 World Cup winning media. After retiring from international cricket in 2015, Sangakkara has done commentary work, apart from being the director of cricket and head coach at IPL franchise Rajasthan Royals.
On the other hand, Nicholas will be replacing Stephen Fry in the role of MCC President. He scored over 25,000 runs and captained Hampshire to four major trophies in an 18-year career, before moving into TV presenting and his book, A Beautiful Game, being voted MCC book of the year in 2017.
Nicholas has also served on the club's committees for cricket, marketing and Laws, Spirit & Ethos as well as the Main committee. He was also a part of the small working party that formed the principle of the Spirit of Cricket
"I am honoured to be following in the footsteps of many wonderful people who have had the privilege of being the President of MCC, none more so than two heroes of mine and mentors, Ted Dexter and Colin Ingleby-Mackenzie."
"Lord's is, of course, a special place and I'm looking forward to a greater involvement with the Club through the many projects with which we are presently engaged. I'm also excited by the many events which we have already planned over the next year," he said on his appointment.
Apart from these two, MCC also announced having a new treasurer in Chris Rogers, and will be replacing Tony Elgood, who completed six years in the role. MCC Members appointed Rogers for a three-year term at the AGM in May. He was elected as a Member of the Club in 1977 and has served on the Club's Finance committee since 2015.
Also Read: LIVE Score
He is currently non-executive chair at Wickes Group and a non-executive director at Sanderson Design Group and Kerry Group. He was previously Chief Financial Officer at Whitbread and Global Managing Director of Costa Coffee.
Advertisement