Joy Of Watching Stumps Fly Made Me Bowl Fast: Prasidh Krishna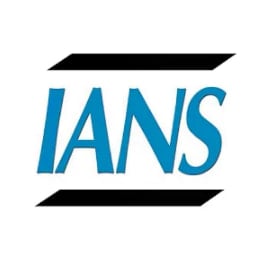 While most India players and budding stars struggled to train during the Covid-19 lockdown last year as they were locked up in their homes, Karnataka pacer M Prasidh Krishna, who was picked in the Indian ODI squad on Friday for the upcoming home series against England, maintained his fitness at a friend's garage in his neighborhood in Bengaluru.
"Initially, lockdown [for me] was quite like anybody else's. Like two-three months of it was just at home, nothing to do much. I was just doing my basic stuff, and then later a bit more."
Trending

"I was fortunate enough to have a friend nearby - he had a gym in his garage. So, we put up a small station there and trained there. Once the Indian Premier League was announced, from then on everything went smoothly," 25-year-old Krishna told IANS.
The right-arm pace bowler has been picked for the three-match ODI series against England that begins in Pune on March 23.
Krishna's domestic performances have been impressive. He was a driving force behind Karnataka winning the Vijay Hazare Trophy one-day titles in 2017-18 and 2019-20. He was the second-highest wicket-taker (17), behind Mohammed Siraj in the 2017-18 edition, and also picked 17 scalps in the 2019-20 edition.
In the just-concluded Vijay Hazare Trophy, he was among the top five wicket-takers with 14 scalps and helped Karnataka reach the semi-finals where they lost to eventual champions Mumbai.
Krishna feels his domestic performances, as well as IPL, has helped him. While Karnataka doing well has helped him get noticed, the IPL aided him in gaining experience of playing under pressure.
"It has been a combination of both IPL and domestic cricket performances. At the domestic level, Karnataka has been doing really well over the last few years. As a team, once you start winning tournaments and playing big games, many of your players start to get recognized. I think I am blessed being part of the Karnataka side," he said.
"Even at Kolkata Knight Riders, in terms of the platform they have given me and the exposure I have had, with so many other stars around - nothing can beat that. When you play IPL, the first thing is that you have to perform in pressure situations against international stars and in front of around 60,000 people."
"Second thing is that you rub shoulders with the greats of the game. There is so much more to learn from them - the way they handle themselves - you try and stay composed no matter what the situation is. Your work ethic and so many other things improve," said Krishna.
Win Big, Make Your Cricket Prediction Now