Indian Premier League Brand Value Falls For First Time In 6 Yrs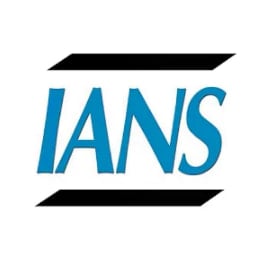 The brand value of the Indian Premier League (IPL) went down for the first time in six years - by 3.6 percent over one year. From Rs 47,500 crore in 2019, it fell to Rs 45,800 crore in 2020, the first decline since 2014, a report said on Wednesday.
And in terms of US dollars, IPL ecosystem valuation in 2019 was $6,780 million while in 2020 it was $6,190 million -- a change of 8.7 percent, from Duff & Phelps, a Kroll Business, which specializes in brand valuation, said in its report.
Trending

"The Year 2020 was a challenging one with economic distress and uncertainty due to the COVID-19 pandemic. The sports economy was not immune to this crisis, and the pandemic disrupted the sporting calendar for the year, with a string of tournaments being postponed or canceled."
IPL was relocated to the United Arab Emirates (UAE) as the Indian government had paused sporting activities due to Covid-19. But the Indian cricket board was keen to organize the IPL, and that's why the tournament was shifted, like it did in 2009, when it was played in South Africa.
"The IPL also felt the heat of the pandemic, and the findings of the seventh edition of this annual IPL study suggest that the IPL ecosystem value has decreased by 3.6 percent in constant currency terms to Rs 45,800 crore from Rs 47,500 crore last year," said the report.
Duff & Phelps undertook a study during the initial lockdown period (April 2020) to analyze the initial impact of COVID-19 on the value of the IPL ecosystem, which was estimated in the IPL Brand Valuation Report 2019. Based on the scenarios it considered, the IPL ecosystem value was estimated to be impacted by nearly $1 billion only due to cancellation and without capturing the impact of the economic slowdown that might follow.
"In our impact study, we had mentioned that depending on the extent of the post-COVID-19 slowdown, most sponsorship contracts may get renegotiated next year, as the spending power of the advertisers and sponsors is likely to be impacted by the economic slowdown," Duff & Phelps said.
This does appear to have played out when Vivo decided to pull out of the title sponsorship at the last moment, and I had to scramble to get a new sponsor at the eleventh hour. The new sponsor entered at a steep discount, and the IPL had to take a hit of Rs 218 crore in sponsorship revenues.
In 2020, the IPL had lower sponsorship revenues as compared to previous years. Much of this is attributed to Vivo pulling out of the title sponsorship deal and being replaced by Dream11. Dream11 paid Rs 222 crore for the season, as against Vivo's canceled contract of Rs 440 crore/season for the IPL title sponsorship.
Win Big, Make Your Cricket Prediction Now