India vs Australia Flashback: When Don Bradman's Powerful Gang Crushed Team India With 0-4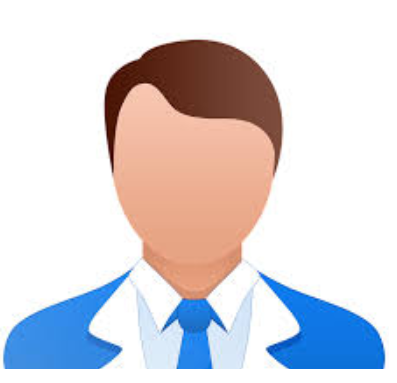 Over the years, whenever India and Australia cricket teams have competed against each other in Test cricket, there have been some exceptional batting performances that have become part of the cricketing folklore.
As Virat Kohli's men prepare to defend the Border-Gavaskar Trophy in a four-Test series next month, Take a look at some of the top batting performances in the first-ever India-Australia bilateral series that dates back to 1947-48. The Lala Amarnath-led Indian team suffered a crushing 0-4 defeat to Don Bradman's.
Trending

Vijay Hazare's 116 and 145 (4th Test, Adelaide):
After being defeated by a heavy margin of 233 runs in the third Test, India still had a chance of winning the remaining two Tests to avoid a series defeat. But that was too much to ask from Amarnath's team against the Australians, who were the better team in all respects.
In Adelaide, Australia scored 674 in their first innings, riding on Bradman's 201 and 198 not out from Lindsay Hassett.
When Indians batted, they made a shocking start to their innings, losing two wickets for just six runs. However, they fought back well from that precarious position, to add 127 more runs, albeit at the cost of three wickets. At 133 for five wickets, their position was not too encouraging.
However, it was then right-handed batsman Vijay Hazare came into his own. He and Dattu Phadkar added 188 runs for the sixth wicket. Phadkar contributed a fine 123. However, the man who was the centre of attraction was Hazare, who cracked a classical and orthodox 116. His 303-ball knock included 14 boundaries which left even the Australian players spellbound.
India were eventually bundled out for 381, 293 runs behind, and were asked to follow on by Bradman.
The Indians had a worse start in their second innings, losing two wickets without a run being scored. It was then that Hazare played an innings that even overshadowed Bradman's 201. Hazare faced 372 balls, off which he accumulated 145 runs with the help of 17 boundaries.
Courtesy that century, he became the first Indian batsman to score a century in each innings of a Test match. India ultimately got bundled out for 277 and lost the match by and innings and 16 runs. However, this particular innings from Hazare is said to have enhanced India's reputation as well as his.
Vinoo Mankad's 111 (5th Test, Melbourne):
The dominance of Bradman's 'Invincibles' continued in the fifth and final Test match in Melbourne as well. Australia declared at 575 for eight wickets in their first innings, with Neil Harvey scoring 153 and William Brown missing his centiry by a solitary run.
Mankad, who had already caused a major controversy when he ran out Bill Brown in the drawn second Test in Sydney, again made the headlines. This time around for his batting skill, though.
After India lost opener Chandu Sarwate with just three runs on the board, Mankad, who opened the innings with him, took the mantle of resurrecting the innings along with Hemu Adhikari and bailed the team out of the crisis. They added 124 for the second wicket, before Adhikari fell for 38, scored from 202 balls and it contained a solitary boundary.
Fresh from his previous match heroics, Hazare came out to bat next, and he was ably supported by Mankad who went on to score his second century of the series. After playing a well-crafted five-hour knock of 111, which was studded with just six boundaries, Mankad became the victim of Sam Loxton.
The tourists got bundled out for 331 and in their second innings, and were asked to follow-on. In the second innings, India got bowled out for mere a 67 in 24.2 overs and lose the match by an innings and 177 runs.
Don Bradman's 185 (1st Test, Brisbane):
In the first Test of the five-match series, played at Brisbane from November 28 to December 4, Bradman scored a mastely 185. He piled on runs and misery on the Indian bowlers, who toiled in vain on a pitch that did not support them. He anchored partnerships with the other batsmen, and even when he ran out of partners, he "demoralised the bowlers by punishing methods which brought runs at a terrific rate".
On the second day, only one hour of play was possible due to rain, and Australia went through this period without losing a wicket and added 36 runs more. A large attendance of 11,000 people had come to watch the day's play.
The third day saw yet another burst of rain and Bradman, after playing a marathon innings that lasted 285 minutes, got out hit wicket off the bowling of Lala Amarnath, who bagged four wickets in the innings. Australia declared their first innings on 382 for eight wickets and then bowled out India for 58 and 97 in the two innings to win the match by an innings and 226 runs.
Not only did Australia win the series 4-0, Bradman outshone all by amassing 715 runs at 178.75 in six innings of five Tests. The second in the list of top scorers was Hazare, who tallied 429 at 47.67 in 10 innings of five matches. Even though these are individual statistics, they indicate the vast difference between the two teams.
Win Big, Make Your Cricket Prediction Now