IND vs ENG: Surinder Amaranth Suggestion To Indian Batting Line Up 'Pujara Fit To Open, Gill/Rohit At No. 3'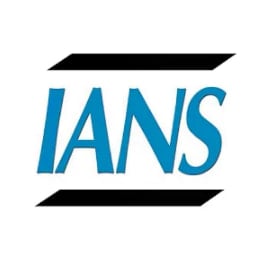 Surinder Amaranth, the oldest of the three Amaranth brothers and son of former India captain Lala Amarnath, feels cricket has changed considerably from his playing days.
The 72-year-old former dashing left-hander, who represented India in 10 Tests, is settled in Ahmedabad with his family, away from what he calls the "hustle-bustle" of Delhi, a team that he represented for the majority of his 22-year first-class career.
Trending

Amarnath, who scored a century on Test debut in Auckland in 1976, spoke to IANS on a variety of issues related to modern-day cricket.
Q: You batted No.3 for India. You were quite aggressive. Do you think that aggression is key for a No.3 batsman?
A: Back in our days, most of the No.3 batsmen were attacking, especially in top teams like West Indies, Australia. Even No.4 would be attacking. In my opinion, a No.3 batsman can destroy a bowler and that is his job. I think the No.4 batsman should also attack. How can a batsman destroy bowling unless and until he attacks right from the start?
In the early phase of a team's innings, the field is open. There is hardly anybody outside. There are more slips and gully fieldsmen, you also have close fielders. You don't have too many fielders in deep. So the batsman can find open spaces to play. You don't have to hit the ball hard. Just get in line and push a bit and the ball will travel for four.
During my time, the No.3 batsman used to attack from the beginning. Viv Richards, Clive Lloyd, Garry Sobers - they all played at No. 3 or No. 4 during their prime. They were all attacking players. Likewise, Chappell for Australia.
Q: But India has Cheteshwar Pujara at No.3. What do you make of it?
A: For the No.3 to be able to attack the opening pair has to be solid. The openers should be people who take fewer risks, leave the ball and play longer. The later batsmen can then come and destroy.
I think Pujara can fit in as an opening batsman. I believe those who are solid in their approach, taking less risk, should open the innings. Pujara is good for that role. I think one of the two openers - either Rohit Sharma or Shubman Gill - could play at No. 3.
Win Big, Make Your Cricket Prediction Now