IND vs ENG: Indians May Have Carried Habit Of Bowling No Balls From Nets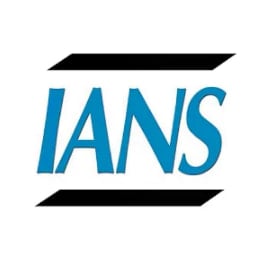 The 19 no-balls that Indians have bowled so far in England's first innings of the first Test here were the most by the team in 10 years. In 2010, the Indians had bowled 16 no balls in Sri Lanka's first innings in the third Test in Colombo.
This is also the most no-balls bowled by any team in Test cricket since Sri Lankans bowled 21 against hosts Bangladesh in the second Test in Chattogram in 2014.
Trending

While India won the Colombo Test in 2010 despite the 16 no balls, the result of the ongoing first Test against England is awaited. At the close of play on the second day at the MA Chidambaram Stadium here, England scored 555 for eight wickets and is expected to bat as many overs as possible on Sunday.
India has pressed into service six bowlers so far, and they have bowled 180 overs.
Speedster Jasprit Bumrah and left-arm spinner Shahbaz Nadeem were guilty of bowling the most number of no-balls - six each - while seasoned pacer Ishant Sharma has bowled five and experienced off-spinner R Ashwin two.
Ishant was part of a bowling attack in the 2010 Colombo Test, in which he had bowled eight no balls, four each in the two innings.
Sharwan Kumar, the childhood coach of Ishant, pointed out the lack of practice due to the Covid-19 pandemic, who returned to international cricket in the ongoing Test after recovering from a side strain. He missed the recent tour of Australia due to this and underwent rehabilitation.
"He has been out of practice for a long time, due to the Covid-19 lockdown. Also, he lacked match practice. Generally, fast bowlers end up bowling no-balls when they don't get wickets and put in to much effort in frustration. Many times, captains also put pressure on fast bowlers to get wickets, and that is another reason for bowling no balls," Kumar told IANS.
"I also don't think Indians bowled so many no balls because of overconfidence. In Test cricket, it is not a matter of too much concern. In one-dayers and T20s, however, bowling no-balls is a big issue, a crime," he pointed out.
Dronacharya awardee coach Gurcharan Singh said when bowlers are allowed to transgress in the nets they carry the habit to matches, as he gave the example of one of his pupils.
"When people ask me how to rectify the issue of bowling no-balls, I tell them to go to Kapil Dev. He hardly bowled no-balls in his successful career," Singh told IANS.
Win Big, Make Your Cricket Prediction Now