ICC CEO's Suspension: 10 Questions The Manu Sawhney 'Camp' Is Asking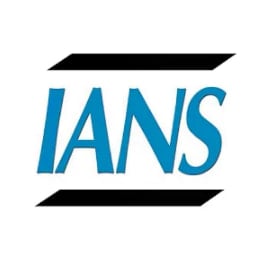 As the suspended International Cricket Council (ICC) CEO Manu Sawhney awaits to know his fate, some people who are supporting him have raised 10 pointed questions on contentious issues-from the cost of hiring PricewaterhouseCoopers (PwC) for culture review of the ICC, alleged bending of the rules, to the hint of a conflict-of-interest scenario for an ICC Board member.
Sawhney, originally from India, was suspended on March 9, after an expensive 'Workplace Culture Review', or 'Cultural Assessment Review', was conducted by the PwC.
Trending

Broadly, Sawhney was accused of "targeted acts of bullying against certain [ICC] staff"; of "physical aggression, such as fist banging"; and of having "impacted directly and indirectly on individuals' health and well-being through [his] behaviour".
The fourth allegation against Sawhney is that he did not "properly report to the [ICC Executive] Board and have implemented decisions or changes without proper consultation with the Board". Sawhney was appointed ICC CEO in January 2019.
The 10 questions (see below) include one that raises a serious doubt on whether the ICC followed its own procurement rules while hiring PwC to conduct the culture review. Also, the supporters of Sawhney allege that the son of an ICC Executive Board member works for PwC, so that would constitute a possible conflict-of-interest scenario.
The Sawhney 'camp' wants to know the role the England and Wales Cricket Board chairman, Ian Watmore, played in engaging PwC for the culture review, and whether the entire ICC Board was consulted, or shown the scope of the review, before hiring PwC.
The people backing Sawhney have also claimed that some ICC Board members, including female independent director Indra Nooyi, had expressed "concern" about the culture review.
Win Big, Make Your Cricket Prediction Now