How will South Africa tackle Wrist Spinners in 4th ODI?
Feb.9 (CRICKETNMORE) - South Africa are 3-0 down in the six match ODI series against India. With around 15 months remaining in the ICC World Cup 2019, the results are alarming for the Proteas as ​India beat them comfortably in all the three matches.
One of the biggest weakness of the African batsman that got exposed ​during the series so far​ is their inability to handle the wrist spin of India bowlers lead by young Kuldeep Yadav and Yuzvendra Chahal.
Also Read: Cricketing greats to mentor Pro Star League's camp

It would not be unfair to say that South Africa actually lost first three ODIs to India's wrist spinners.​ ​The two of them together picked 21 wickets out of the total 28 South African wickets fallen in first 3 matches. Most of the African batsmen were clueless against the spin duo.
Whats really surprizing is that South Africa have one of the finest wrist spinner in the form of Imran Tahir in the team and they could have practiced on his bowling on the nets but it seems the team was over confident about their performance and ​​not​​ much preparations were done prior to the series.
Also Read: Cricketing greats to mentor Pro Star League's camp

If South Africa wish to give India a fight in the remaining ODIs, they need to improve their batting show against the wrist spin duo of Yadav and Chahal. ​One of the few things that South Africa can do ​is to play counter-attacking cricket​. ​If African batsmen can show an aggressive approach towards wrist spinners in the beginning and didn't allow to settle them, chances are that they can score runs.
Good Practice on nets against Imran Tahir can also help them in tackling the Indian spinners.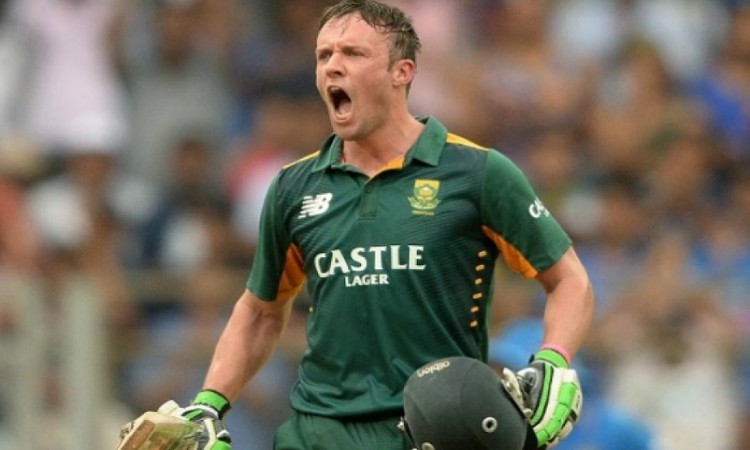 ​Another differentiator can be the ​presence of AB De Villiers​ who is expected t join the team after missing the first 3 games.​ De Villiers is certainly one of the most explosive batman of limited cricket and alone capable of winning matches for his team.
His presence will be a big boost for the team a​nd​ he can play wrist spinners in a better way because of an unorthodox technique ​&​ enormous experience. If he can stay at the crease for some time, chances are that other batsmen can also score runs​.​ While India will aiming for their first limited over series win in Africa in the 4th ODI, Africa will play to regain their lost confidence.
---
Sahir