Cricket South Africa Ignore Faf, Steyn Lashes Out At His Country's Cricket Board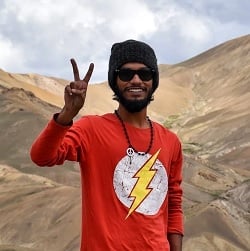 The downfall of the South African team started with the rift between the management and the players. Board allegedly misbehaved with the players after which several top performers & big names of South African cricket went out of the team. From AB de Villiers to Dale Steyn, Morne Morkel and a few other cricketers slowly made their exit from the international cricket due to ]controversy with the board.
Once again, Cricket South Africa has misbehaved and even fans are raging with CSA over this. Faf du Plessis, who represents CSK in IPL, smashed a marvellous 86. As soon as Chennai won this match, CSA posted on Instagram congratulating only South African pacer Lungi Ngidi but they missed out on Faf du Plessis, who's also a part of the Super Kings team.
Trending

Cricket South Africa wrote: "Congratulations @lungingidi on claiming the 2021 IPL title with Chennai Super Kings."
After this, Faf du Plessis and former South African pacer Dale Steyn both commented on this post. Faf du Plessis wrote, "really???".
Dale Steyn also wrote on this post by Cricket South Africa, "Who's running this account? Last I checked Faf isn't even retired, Imran isn't retired, both these guys have given years of service to CSA and they are not worth a mention? Disgusting."
Dale Steyn didn't stop here and he again slashed at Cricket South Africa on his Twitter handle.
Also Read: T20 World Cup 2021
Chennai Super Kings defeated Kolkata Knight Riders by 27 runs in the final of the IPL 2021. With this win, CSK has now won the IPL title four times. Faf du Plessis displayed excellent batting as he smashed 86 runs due to which he was also adjudged the man of the match.
CSA opening a can of worms for themselves with their Twitter and Instagram.
Whoever's running those accounts needs a talking too.

— Dale Steyn (@DaleSteyn62) October 16, 2021
CSA now blocked the comments section.

Here's some advice.
Do the right thing.
Delete the post and add all the men involved, save yourself the embarrassment and ridicule.

— Dale Steyn (@DaleSteyn62) October 16, 2021
Win Big, Make Your Cricket Prediction Now