Cricket Scotland Chairman Anjan Luthra Resigns With Immediate Effect
Cricket Scotland chairman Anjan Luthra has resigned from the role with immediate effect, ending his term which existed for less than six months. Luthra confirmed his resignation through a Twitter post on Friday, saying, "It's time the Scottish cricket community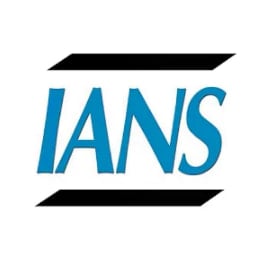 Cricket Scotland chairman Anjan Luthra has resigned from the role with immediate effect, ending his term which existed for less than six months. Luthra confirmed his resignation through a Twitter post on Friday, saying, "It's time the Scottish cricket community hears the truth."
"I fundamentally disagree with the way Sport Scotland is operating the sport. I believe their priority is to meet the demands of a lobby group and a handful of individuals associated with them -- even if that means the wider sport and community will be negatively impacted."
Trending

"Recent events have made it clear to me that Sport Scotland and the lobby group have little desire to holistically rebuild and improve Cricket Scotland. I am not prepared to stand by this. It is my professional opinion that the lobby group will not be satisfied unless all financial and human resources are dedicated to tackling the findings from Changing The Boundaries. If this happens, Cricket Scotland will likely cease to exist and the wider cricketing community will gravely suffer."
Luthra's departure comes after four members, including Scotland women's leg-spinner Abtaha Maqsood, resigned from Cricket Scotland's anti-racism and equality, diversity and inclusion advisory (EDI) group earlier in the week over a perceived lack of progress in tackling racism.
"Cricket Scotland can announce that Anjan Luthra has resigned as Chair with immediate effect. The organisation thanks Anjan for his hard work and input during his time as Chair. Cricket Scotland will make no further comment at this stage," said an official statement from Cricket Scotland.
Also Read: IPL Tales & Records