IPL 2021 : Chennai Super Kings Market Cap Pegged At Rs 2,465 Crore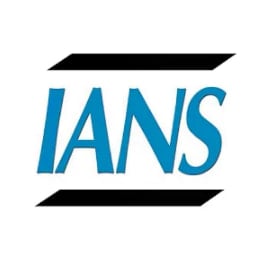 The current market cap for IPL team Chennai Super Kings with a price of Rs 80 per share is Rs 2,465 crore, as per a report by Altius Investech.
The premium can be justified by the brand value of CSK, the report said. The company's shareholding is very dynamic and has a big grey market for its equity, making it one of the standouts of the private sector, Altius Investech said.
Trending

Sandip Ginodia, CEO, Altius Investech said, "CSK started to trade in Jan 2019 at Rs 12 now it's 75/80 with 30 crore outstanding shares market cap comes to Rs 2,400/2,500 crore. With IPL in fray now and auction of two new teams, the scrip is likely to touch 3 figures soon".
As per the report, India Cements-owned Chennai Super Kings doesn't classify any shareholder as a promoter. It is the largest shareholder with a 30.08 percent stake in the company. The other entities holding more than 5 percent stake are Sri Saradha Logistics Private Limited at 6.88 percent and LIC at 6.04 percent.
The company has no secured loans or charges on any existing assets, and a 28.6% return on equity, making it an extremely sound investment opportunity, the note said.
Most acquisitions of sports teams are not merely based on cash flows and numbers but rather are based on the brand value as the acquirer pays for the brand.
The report said the valuation for the teams is increasing with every edition. Moreover, the new media rights tender is due, it will further enhance the valuation for teams. The expected cost of one franchise will be at least Rs 1500 crore, the report said.
"While there's no doubting that a small bidding war will take place between the parties showing interest in owning IPL franchises, the final cost could soar up keeping in mind the rising popularity and brand valuations of the IPL teams," the report said.
Win Big, Make Your Cricket Prediction Now