'Broady, Get On With The Batting & Shut Up!': Umpire Kettleborough Shushes Stuart Broad; Watch Video Here
Stuart Broad had to face the harsh words of the umpire Richard Kettleborough in the ongoing Edgbaston test while batting, where the umpire told him to shut up & bat.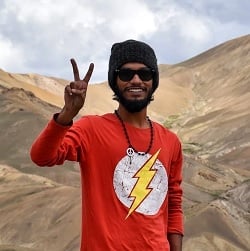 England's ace pacer Stuart Broad had a rather forgettable outing in the final test at Edgbaston against India. During this match, Broad bowled the most expensive over in test cricket history, and was taken on by the umpires as well. A video has surfaced on the social media which is getting viral, where the umpire is telling Broad to 'shut up' and focus on batting.
In the rescheduled test against India, Stuart Broad has picked up a total of 3 wickets. Broad picked up 1 wicket in the first innings and grabbed two wickets in the second innings. But whatever happened in between was nothing short of a nightmare for the bowler despite completing 550 test wickets in this match. Primarily, Indian captain & #10 batter Jasprit Bumrah smacked 35 runs in a single over of Broad and was also shushed by the umpires during batting.
Trending

This happened on the 3rd day of the Edgbaston Test. Sam Billings and Stuart Broad were on the crease for the English team. Amidst this, the batters seemed in disagreement with the umpire over some issue and started arguing. This was the reason why Richard Kettleborough thought he'd had enough and decided to shut 'Broad' up in a live match.
Richard Kettleborough#FromYorkshire pic.twitter.com/SIIczXE4UQ

— Sɪʀ Fʀᴇᴅ Bᴏʏᴄᴏᴛᴛ (@SirFredBoycott) July 4, 2022
In this video, we can hear the umpire Richard Ketlleborough warning Stuart Broad in harsh words. The umpire said to Broad, 'Let us do the umpiring - you do the batting, alright? Otherwise, you're going to get into trouble again. One for the over.' Stuart Broad tried to reply with something but the umpire shushed him and said, 'Broady! Broady! Get on with the batting and shut up.'
Also Read: Scorecard
Talking about the match, at the end of day 4 England are at 259/3 in the fourth innings while chasing a mammoth total of 378. The hosts required 119 runs on Day 5 with 7 wickets in hand to register a win in the final test and draw the ongoing test series against India 2-2.