BCCI Keeps Window In March 2023 For Inaugural Women's IPL: Report
The BCCI has tweaked its women's domestic calendar to set aside a window in March 2023 for the inaugural women's Indian Premier League. The women's domestic season that generally stretches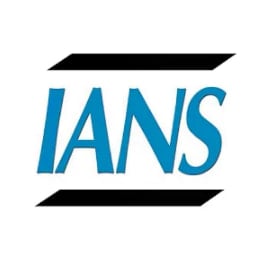 The BCCI has tweaked its women's domestic calendar to set aside a window in March 2023 for the inaugural women's Indian Premier League.
The women's domestic season that generally stretches from November to April has been advanced by a month. The senior women's season for 2022-23 will now begin on October 11 with the T20 competition, and end in February next year with the inter-zonal one-day competition.
Trending

Notably, the BCCI has been organising the Women's T20 Challenge since 2018, with a gap in 2021 because of the Covid-19 pandemic.
The three-team competition see the participation of many prominent players from outside India. However, the demand to have a bigger competition, along the lines of the men's IPL, has been growing for a while.
In February this year, BCCI president Sourav Ganguly had said that the women's IPL would be held in 2023.
"We are at the level of formulation to have a full-fledged WIPL. It is certainly going to happen. I strongly believe that next year i.e. 2023 will be a very good time to start a full-fledged women's IPL which will be as big and grand a success as men's IPL," Ganguly had said.
Later, BCCI secretary Jay Shah had also hinted about having a five-or six-team tournament, adding, "I am thrilled at the kind of response we have got from stakeholders. Multiple existing IPL teams have enquired and expressed serious interest in owning WIPL franchises."
Even multiple owners of IPL men's teams have publicly shown interest in owning a women's team as well. There have been murmurs of the existing IPL franchises being offered the first right of refusal when it comes to buying teams, they are yet to hear officially from the board, an ESPNcricinfo report said.
The BCCI is expected to discuss matters relating to the women's IPL at their annual general meeting in September and much of the planning around the tournament will be around the sale of media rights.
The enthusiasm for women's cricket in India and by extension the women's IPL are at an unprecedented high following the sequence of good performances by the Indian team in global events in recent years.
Also Read: Scorecard
And, the recent silver-medal finish at the Commonwealth Games by Indian women's cricket team in Birmingham has only increased the demand.