Asia Cup 2023: Shubman Gill's Class, His Timing, His Form, Is Very Important At The Top Of The Order, Says Matthew Hayden
Shakib Al Hasan: Ahead of the Asia Cup final between India and Sri Lanka on Sunday, former Australia opener Matthew Hayden said young Shubman Gill's class, timing and form are going to be a very decisive factor for the Rohit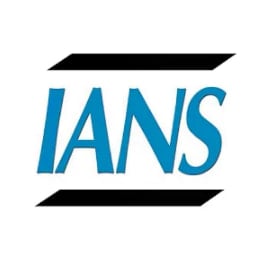 Ahead of the Asia Cup final between India and Sri Lanka on Sunday, former Australia opener Matthew Hayden said young Shubman Gill's class, timing and form are going to be a very decisive factor for the Rohit Sharma-led side.
On a tough pitch at the R. Premadasa Stadium where very few of his teammates clicked with the bat, Gill stood tall against Bangladesh's four-man spin attack to hit a sparkling 121 off 133 balls. He used his feet and crease well and was reliant on strike rotation too while hitting eight fours and five sixes, though it went in vain as India lost by six runs.
Trending

"Shubman's batting during the match in circumstances where India were in a spot of bother in that first powerplay, similar to Bangladesh as well. And the fact that on 43 occasions, 265 plus runs chased down has only been achieved in five matches."
"You know that's little over 10% of the time where you have an opportunity to win these games. So having a mainstay with Shubman Gill at the crease, was the key. With the bat, I think it's a very obvious choice, Shubman Gill's class, his timing, his form, it's very important at the top of the order with a healthy strike rate, I think that partnership with the Hitman is very key. So both these characters with bat and ball are needed at the World Cup," said Hayden to Star Sports.
Hayden also felt that with India resting the likes of Jasprit Bumrah, Mohammed Siraj, Hardik Pandya and Kuldeep Yadav meant that their bowling lacked crucial intensity against Bangladesh, who made 265/8 in 50 overs, thanks to captain Shakib Al Hasan and Towhid Hridoy hitting fifties before the lower-order batters stepped up by making 87 runs collectively.
"Yeah, I think the bowling performance was compromised by the fact that key players were missing. But I also think it was a typical dead rubber game in a tournament where you have already qualified."
"There has to be that extra motivation there, and when it is not there, that extra stimulus, even the crowd, that sense of occasion, coming off a fantastic tournament thus far, it's just hard to replicate that intensity, and I felt that India's performance with the ball lacked that intensity."
"Look, India's bowling in particular, and we have seen it in the back 20 overs of the game with 4 wickets remaining, you know they just seemed to bleed runs. So Jasprit Bumrah's comeback with the ball is such a key part of the World Cup campaign for Team India as they head into that."
Talking about the same, Gill said, "The reason we gave rest to our bowlers is that we played continuously for three days, against Pakistan and Sri Lanka, and the bowlers needed a bit of rest so that they can come in fresh for the finals. I don't think there has been a momentum break for us."
"I think when bowling against their lower order, we gave away extra runs, about 10-15 runs more than what we would like. Other than that, I think we played good cricket. And as I said in wickets like these, I was set and I feel I should have finished the game, and all these learnings we can use in games for the World Cup and the finals of the Asia Cup."
"It's important to have the habit of winning and to get into form and get your mentality set at the right time. We know there are nine matches for every team, and we will try to keep the momentum we have and bring it to the World Cup because there will be pressure if we lose one or two games. If we win here, we will take a lot of confidence into the World Cup."
Also Read: LIVE Score
Gill also spoke on the form of Sri Lanka ahead of the title clash at R Premadasa Stadium on Sunday. "Yeah, I think they have great momentum with them, the way they won the last match was great to see, and I think we will have to pull up our socks and bet at our 100% to beat them."
Advertisement