Ambitious BCCI-NCA: Creche, 16,000 Sq Ft Gym, 40 Pitches, 243 Rooms For Cricketers' Children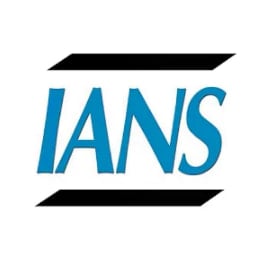 A creche - apparently for cricketers' children - a 16,000 square feet gymnasium, besides a whopping 40 practice pitches, including 20 having floodlight facility, 243 rooms of varying shapes and sizes, and an open-air theatre - will be part of the new and ambitious National Cricket Academy (NCA) coming up in Bengaluru.
According to the NCA blueprint, accessed by IANS, these and many other world-class facilities - like indoor training facility comprising futsal, squash, badminton, basketball, tennis, cycling track, temperature-controlled pool - and ancillary provisions such as pharmacy, courier dispatch facility, bank, ATM, salon, tuck shops will come upon a 40 acre land in Devanahalli Taluk, near the Bengaluru international airport.
Trending

The BCCI is keen to pursue a holistic approach to developing cricketers at the new NCA campus. "The BCCI is desirous of setting up a new campus for the NCA to train current and future cricketers in all aspects of the game to enhance their mental and physical development in order to ensure their holistic development as sportspersons."
"The proposed academy would be constructed over a land of 40 acres leased to the BCCI by the KIADB (Karnataka Industrial Areas Development Board). The entire NCA would come up in two phases, namely Phase-I & Phase-II," says the BCCI in a document detailing the plan, accessed by IANS.
The BCCI has secured the land on a 99-year lease from the KIADB for around Rs 50 crore, after a number of twists and turns - and bad blood - in getting hold of the land. The land issue couldn't be resolved through successive Karnataka state governments and was finally registered in the name of the BCCI in 2017.
Since the NCA's establishment in 2000, it has been running from the premises of the M. Chinnaswamy Stadium in the heart of Bengaluru. The Karnataka State Cricket Association (KSCA), which owns the stadium, has rented out to the BCCI its Ground B for outdoor practice, besides an indoor practice facility, and separate space for a modern gymnasium.
Niranjan Shah, former NCA chairman, and BCCI secretary is happy that finally, the work is about to start on the project. "The BCCI deserves to have a world-class NCA. When I was chairman, we gave a proposal for building the new NCA campus to fulfill some formalities, but this project is different and bigger," Shah told IANS.
Win Big, Make Your Cricket Prediction Now