Skippers predict most closely fought World Cup ever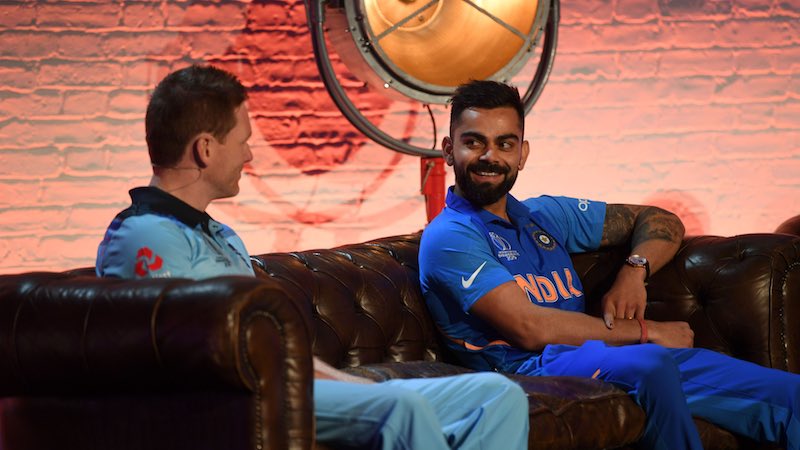 India skipper Virat Kohli added: "England in their conditions are the most strong side in this tournament.
Also Read: Pakistan are confident of doing well in England says Sarfaraz Ahmed

"But all the teams so strong and well balanced and the fact we have to play every one once, I think this will be the most competitive World Cup that anyone will have seen."
Australia skipper Aaron Finch, who welcomes back both David Warner and Steve Smith as his side look to defend the title they won in 2015, said: "Since Warner and Smith have come back into the set-up they have been fantastic and contributed so much. The morale has been unbelievable.
"Once it gets underway, particularly against England, and further on for the Ashes, the crowd will play a part but that is expected everywhere in the world.
"We have plans in place for that, and their squad input and output in terms of the runs they have been making has been fantastic."
South Africa skipper Faf du Plessis is hoping to become the first man to lead the Proteas to a World Cup crown, after four semi-final appearances.
"We are all really excited to try out this new tournament, to play every once I think is great," he said.
"The way we use our resources will be vital, but every team has X-factor bowlers that will have a big say in the successes of the side.
"I think the bowlers will win it, the teams still in it towards the end of the tournament will be the teams that have done really well with the ball."
Pakistan skipper Sarfaraz Ahmed – who led Pakistan when they won the ICC Champions Trophy in England in 2017 – is feeling confident.
"All the teams are really balanced. I think people are going to watch some great cricket," he said.
"Since winning the World Cup in 1992, making the final in 1999 here in England and then Champions Trophy in 2017, we go well in England so we are confident we will do well and challenge."
---