Fading Art Of Playing Spin: Missing The Sunil Gavaskar Template Of 1987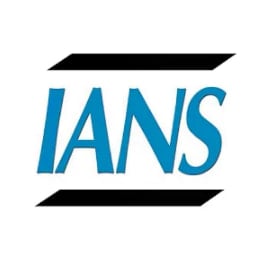 So, why are batsmen unable to play spin well, as they used to do, say, in the 1980s, even in the 1990s?
Maninder feels quality spin bowling is disappearing from Indian cricket, and thus batsmen are not used to playing spin as a staple diet.
Trending

"These days batsmen don't play qualify spin enough in domestic tournaments. And, spinners with the Indian team, generally speaking, don't bowl enough in the team's net practice sessions, as they also have to give rest to their bodies," Maninder told IANS.
"Since spin bowling is directly related to pitches, I would say that the Bangalore pitch of 1987 and the Motera pitch of 2021 were quite similar. Batting wasn't easy on both. But Gavaskar's innings was a classical example of batsmanship -- of how to bat on a pitch that assisted spin bowling," said the 55-year-old spinner who captured 88 wickets in 35 Tests between 1982 and 1993.
Maninder, however, declines to compare batsmen of different periods.
"I don't believe in comparisons. And there is no comparison between batsmen of eras. Some batsmen even today bat like the previous eras, when they apply themselves on pitches that assist spin bowling. Rohit Sharma, for example, applied himself very well in the third Test in Motera for his 66 in the first innings [for three-and-a-half hours]," said the Delhi-based former player.
Like the sudden and massive surge in cricket's popularity came after India surprisingly won the World Cup in 1983 -- three years after India's last of the eight Olympic hockey gold medals in Moscow and eight years after the country's hockey World Cup triumph in Kuala Lumpur -- the advent of IPL in 2008 changed the art of batting forever, specifically against spin.
Batsmen have invented 360-degree shots, but in the process, they have forgotten to graft for runs.
"Definitely. One-day and T20 cricket has made a difference. They now have more strokes to play in T20. But even in the shortest format, you have to judiciously mix aggression and defense while batting," says Maninder.
In Motera, Rohit Sharma's 66 was the top score of the Test match and only one of the two half-centuries of the match - Zak Crawley's was the other - that India won inside two days.
It will be interesting to hear what Lalit Modi, the architect of the IPL, has to say on the batting performance of both Indian and English top-order batsmen in Motera.
---
Win Big, Make Your Cricket Prediction Now